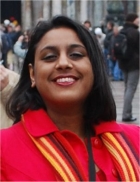 If you have any further questions or require more information, do not hesitate to contact me.  If we am unable to take your call at the time, leave me a voicemail message and I will shortly return your call:-
If you are still not sure how you feel you can achieve your goals, contact me to arrange an initial consultation to assess for how I can support you to move forward and overcome your issues.
(Telephone) 07762 81 81 02 (Leave a message for me to contact you back).
(Email) Catherine@ClearingThoughts.co.uk
Counselling is for anyone and everyone; you do not need to have had a life trauma or any form of abuse to attend. Change is always possible, even if you have never attended counselling before, you might be surprised how different it is in reality afterwards.
I look forward to meeting you…
~~~~~~~~~~~~~~~~~~~~~~~~~~~~~~~~~~~~~~~~~~~~~~~~~~~~~~~~~~~~~~~~
Opening Times:-
Monday/Tuesday/Wednesday 11.30-8.30pm
Thursday & Friday 1pm-9pm
Saturday 11.30-2.30pm