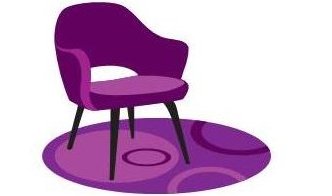 Change is always possible, regardless of how old you are or your situation…let's get started together!
(Email) Catherine@ClearingThoughts.co.uk
Should you require sessions, these will online as a "Tele-Therapy" session interacting as though you were in the room with me.
~ 25% Discount offer to Emergency Service Personnel 
Clearing Thoughts Counselling & Psychotherapy is an international service working with the mind and body, to help assist and support a person in emotional or psychological difficulty. This intense proactive therapy focuses on prevention, intervention and recovery related to these five key fields Stress; Anxiety; Depression; Trauma and Abuse. How many times have you tried to avoid or denied you needed help, but where do you go? Who do you see? How can you explain the unexplainable when you do not understand your self what has suddenly happened. How many times have you gone to your GP and been provided with medication for support and nothing else? Then you fear addiction when you have been given the medication and did not take it. Does this sound familiar? Yes, there is more than medication. Medication is given to you only for a brief moment in time to allow you to do something different while you recover.
That is where I support and assist you implementing coping strategies used by individuals; couples; employees who have experienced who never thought they would need therapy to maintain or manage life suddenly for no reason something happens and they cannot mentally, physically or emotionally pick themselves up. There is nothing too challenging which we could not work on together.
The unspeakable shame associated with unresolved trauma, identity change (unable to recognise your sense of self), separation, nervous breakdown, suicidal attempts or thoughts of suicide, detached from life, gambling, childhood trauma, adult pornography, guilt , anger, alcoholism, drugs, sexually promiscuous, affairs, panic attacks, childhood sexual abuse, neglect, rejection or abandonment, low self esteem, relationships, parenting, trust/acceptance issues. 
Other forms of other abuse emotional/physical/psychological, which involves manipulation, sexual assault, feeling lost, distress with intense emotional pain and despair, which has left a person with low self confidence in trying to trust people again.  Click here for details other areas of counselling I deal with.
There is nothing we cannot work through together. Even when you think there is nothing left to try, and no where else to go…
We all lead busy lives and then something happens…a life event or issue comes along like a car crash.  Are you alive, dead, safe or trapped?  Can you walk away and forget about it? Physically on the outside you might look the same, nobody sees anything different, so you must be ok?  Excellent you have survived, move on.
Days…Weeks…Months…Years, even decades pass.  Where are you now?  You question.  Did something else happen each time I walked away?  But then out of nowhere it happens again…that familiar sinking feeling.  When will it stop?  How long will this last and will I survive again?
Nobody knows what each impact has left on you on the inside or what your how is might have effected you, but after a period  of time it will reach a critical point where you are just about to lose either your sense of self, your job or your relationship or even your family…
Some people find relationships generally challenging especially if they were ignored, criticised, rejected  or utterly neglected within their own families of origin and thus find it difficult to form close relationships in adulthood. People who avoid close proximity to others despite their longing for that closeness, often feel more secure and better able to manage deep feelings when they hold others apart, whether family members or sexual partners.
It is about how we feel and react to something NOW in the PRESENT; how our body continues to behave in a similar way to PAST felt unsafe experiences, which we do not want or wish to repeat again in the FUTURE.
Individuals who have never previously attempted therapy may feel they are unable to change their situation and become "stuck". What you do not realise is that there is nothing to lose, but everything to gain.
You have the answers, to the questions you seek.  If you want to do something different and are prepared to work even at your lowest point, then I am here to bridge that gap; to assist, support, and ultimately bring you closure.
You can no longer afford to ignore it.  It is time to change… once a person knows that something will come to an end, their whole attitude changes too. My door is always open, now you just have to walk though it and I will be you on the other side…
…Now it is up to you.
Couples/Relationship Therapy
Managing a relationship in the aftermath of a personal trauma can be very difficult. Especially when current problems are being avoided or ignored by one partner in the relationship and it is hard to carry on alone with all the responsibilities of every day life to cope with. To read more about Couples/Relationship Therapy  click here.
Other areas addressed in Counselling & Psychotherapy:-
Women's Health Issues
Men's Health Issues
Work Related Stress Issues
Stress
General Anxiety/Panic Attacks
Family Relationships/Parenting Issues 
Couples Relationship Therapy 
Stressful Life Events Management
Complex Post Traumatic Stress Disorder (CPTSD)
Client confidentiality is very important to me working in this field, I provide support, compassion, patience, awareness and understanding about the constant on going difficulties you face and how bringing these complex issues to counselling & psychotherapy could be difficult for you.
Reiki & Therapy for Mental Health:-  In some situations, talking therapy is just not enough when an individual feels overwhelmed and detached from themselves. I offer a very effective unique combination of Reiki & Therapy, which has proven to be very successful with many of my clients who wish to address issues on a deeper level related to stress, anxiety, anger, insomnia and depression by rebalancing emotional turmoil of distress. Many clients have found this beneficial to feel a sense of relief to "reconnect with themselves" and feel both relaxed and rejuvenated afterwards.
Contact me to arrange an initial appointment. 
(Telephone) 07762 81 81 02 (Please leave me a voicemail message, for me to call you back) or (Email) ClearingThoughts@gmail.com  
~~~~~~~~~~~~~~~~~~~~~~~~~~~~~~~~~~~~~~~~~~~~~~~~~~~~~~~~~~~~~~~~
OPENING TIMES
Tuesday/Wednesday/Thursday 10.30am-7.30pm
Friday 10.00am-4.00pm