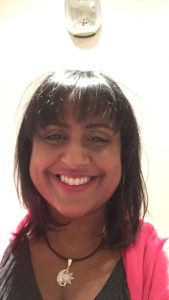 I offer an initial 15mins consultation prior to starting therapy on the telephone, to establish and assess if we can work together.
Based on both my experience in working with individuals, young people (15-17), adults, couples in therapy and businesses. On issues specifically related to Anxiety with panic attacks, Shame with Guilt, Anger, Relationship/Marriage issues, Stress, Sexual, Stress management, Emotional, Psychological Abuse and Trauma.
Alternatively, is you are seeking a relaxing holistic treatment as part of your ongoing maintenance plan, you may enjoy the benefits of a Reiki treatment combined with my knowledge and experience of working in therapy.
I recommended we should discuss what areas are difficult for you, to see if we can work together.
Sessions are held Face to Face online as a "Tele-Therapy" as though you were in the room with me.
COUNSELLING & PSYCHOTHERAPY SESSIONS:-
~ INDIVIDUAL THERAPY 60mins – £120.00 (inc VAT)
~ THERAPY & REIKI 60mins – £110.00 (inc VAT)
~ YOUNG PEOPLE (15-17) 60mins – £90.00 (inc VAT)
~ LIFE COACHING 60mins – £90.00 (inc VAT)
~ COUPLES/RELATIONSHIP THERAPY 60mins – £160.00 (inc VAT)
~~~~~~~~~~~~~~~~~~~~~~~~~~~~~~~~~~~~~~~~~~~~~~~~~~~~~~~~~~~~~~~~
PLEASE NOTE:- If I am unable to take your call, please leave either a voicemail message or email to book an appointment.
(Telephone) 07762 81 81 02  (Email) ClearingThoughts@gmail.com
OPENING TIMES
Tuesday/Wednesday/Thursday 10.30am-7.30pm
Friday 10.00am-4.00pm